We love good food and think it is an essential part of any day; but especially a holiday! With most of our food locally sourced and homemade, the menu varies seasonally and we do require a bit of notice, but we assure you it's worth it!
As a registered food premises we are regularly inspected by The Food Standards Agency and were pleased to be awarded the top Food Hygiene rating of 5 at our recent inspection.
Breakfasts – the most important meal of the day!
Guests are able to enjoy a relaxed delicious continental breakfast at anytime. Treat your beloved to breakfast in bed, or soak up the sun on the terrace. This is included in the room rate, the following is provided daily:
Freshly squeezed juices, cereals and granola, yogurt, fresh fruit, homebaked muffins or pastires, crumpets or waffles to toast, home baked bread, jams as well as plenty of cups of tea and Nespresso coffee (you are on holiday after all!)
Weekend SPecials
At weekends a freshly Aga cooked hot breakfast can be ordered for an additional cost (payable in cash) for delivery to your room at your preferred time. Orders are placed the previous evening by about 7pm.
Full English Aga cooked breakfast (Sausages, bacon, tomatoes, mushrooms, sauté potatoes, beans and your choice of egg (£10)
Vegetarian Aga cooked breakfast (Vegetarian Sausages, grilled halloumi, tomatoes, mushrooms, sauté potatoes, beans and your choice of eggs) (£9)
Seriously fluffy pancakes with crispy bacon and Canadian maple syrup (£8)
Poached eggs with avocado on toast (£7, with bacon £8)
Scrambled eggs with crispy bacon on toast (£7)
Cinnamon Brioche French toast with berry compote (£7)
Boiled eggs with sunshine yellow yolks and buttery soldiers (£6)
Creamy Aga porridge with banana, honey, toasted nuts and seeds (£6)
All eggs are from our own free range hens and bacon and sausages are from the local farm shop.
Special diets can be catered for, just let us know at the time of booking.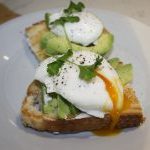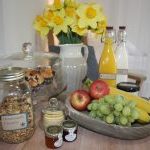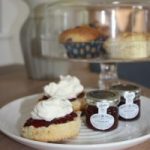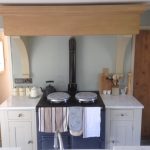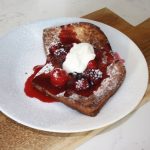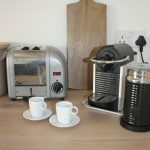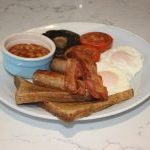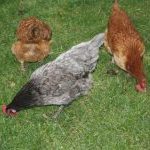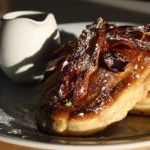 Platters, picnics, Pizzas and firepits!
We have found that a lot of guests arrive at Crafts Hill Barn and don't want to leave! So we've introduced a menu of delicious deli platters for a reasonable additional cost. If you're arriving late or fancy a cosy night in, we'll prepare a tasty spread and leave it in your room for you to enjoy.
Maybe you're planning a long day out and would like a delicious picnic to take along? All the items below can be packaged up for you to pop in the picnic hamper.
If you're staying in Dragonfly Cabin or Wildflower Wagon, you might want to preorder a firepit pack to get cooking on arrival! Sorry, this is not available for our other spaces, but you can give the pizzas a go!
Uuni pizza station – everything you need to cook sourdough pizzas in a woodfired oven set up directly outside your accommodation.
Because it's all super fresh and homemade by Jo where possible, we do ask for at least 48 hours notice.
All platters are priced at £20 to generously serve 2.
Firepit Packs, PIzza station AND AFTERNOON TEA are £30 to serve 2.
ThesE Options can be added at the time of booking or by contacting Jo. Payment can be added to your card if you booked directly or paid in cash.
Ploughman's Platter
Local pork pie, ham, cheeses, hunk of home baked bread, chutney
Gardener's Platter (V)
Homemade vegetable quiche, cheeses, hunk of home baked bread, leaf salad, chutney
Fisherman's Platter
Homemade smoked mackerel pate, smoked salmon, hunk of home baked bread, leaf salad, lemon, mayonnaise
Mediterranean Platter (V option available)
Hummus, crudités, olives, pitta, feta, salami or falafels (V)
Afternoon tea £30 FOR 2
Selection of finger sandwiches followed by homemade cake and scones with jam and cream!
Tasty Treats £6 for 2
Homemade brownies and delicious tiffin for afters!
Firepit pack £30 for 2 (Dragonfly CAbiN or wildflower wagon)
Local farmshop burgers, sausages, lamb koftas and chicken kebabs, brioche buns, homemade coleslaw and BBQ sauce, corn on the cob, lettuce and tomato, marshmallows to toast!
Vegetarian Firepit pack £30 for 2 (Dragonfly cabin or wildflower wagon)
Vegetarian burgers, sausages and vegetable kebabs, brioche buns, homemade coleslaw and BBQ sauce, corn on the cob, lettuce and tomato, marshmallows to toast!
Half and Half Firepit pack £30 for 2 (Dragonfly CAbin wildflower wagon)
For couples who can't agree or want a more balanced diet: some meat, some veggies!
Pizza station £30 for 2 (all rooms can order this)
Dough for 3 pizzas, homemade tomato sauce, mozzarella, choice of meat (pepperoni and nduja) and/or veg toppings (roasted peppers and garlic mushrooms), as well as chocolate spread and banana for a pizza pud! (Woodfired pizza guide here)
Unfortunately, we are not licenced, but bring a bottle and we'll provide the glasses, bottle opener, ice and lemon!